City receives community feedback on how to spend COVID-19 federal funds
The city of Daytona Beach asked residents this week for their opinion on the best way to spend $ 15 million in coronavirus relief funds.
On Tuesday, a series of meetings kicked off at the Midtown Cultural & Educational Center with a large crowd.
The city has held the meetings for residents to learn about the local coronavirus tax recovery funds Daytona Beach receives from the federal government and to provide feedback on how the funds should be used.
The Daytona Beach allocation is $ 15 million.
State and local fiscal stimulus funds for the coronavirus are designed to provide substantial flexibility to meet local needs, including support for households, small businesses, affected industries and critical workers and communities hardest hit. affected by the pandemic.
The funds can also be used to make necessary improvements to water supply, sewage and broadband infrastructure.
The city received $ 7.5 million in June. A second installment will be received in the first quarter of next year.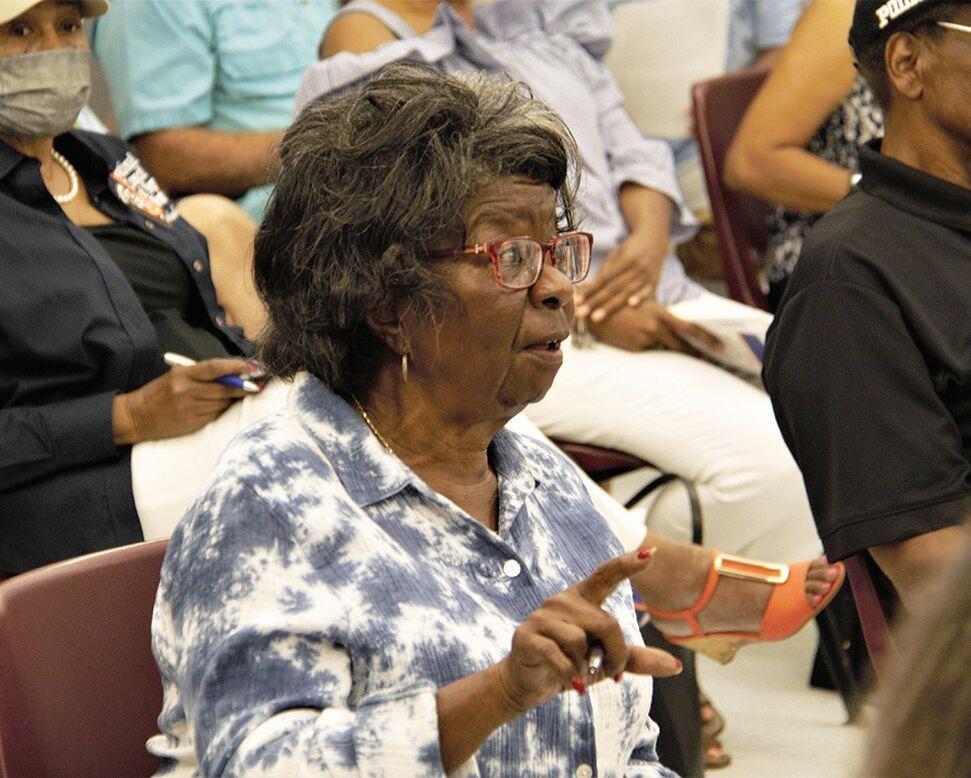 Subjects and suggestions
Projects for funding are expected to be completed by 2024 but can be extended until 2026.
A wide range of topics have surfaced on how to spend funds, including infrastructure (roads, sidewalks, flooding); professional training; affordable housing (houses, apartments, etc.); youth programs (education, activities, programs, life skills); zoning, small business grants and loans, homeowner grants, health care disparities, mental health and more.
LaToya Gregory is a resident and business owner. She owns Purple Princesses, a mentoring program for girls, and MVP Fitness.
"It was very informative. We are also able to tell them what we need and what we want to do in our community. The city is finding out what it expects from us. Hopefully they will, "she told the Daytona Times.
There were discussions on how to revitalize economic and living conditions on Dr. Mary McLeod Bethune Boulevard, Dr. Martin Luther King Jr. Boulevard and George W. Engram Boulevard.
"I arrived in Daytona in 1971. At one time, the three trade corridors of MMB, MLK and George Ingram had 67 companies. The things black people like to do, the city won't let us come here. People ask all the time to rent my properties to do something, but the city tells them they can't do it, "said Irvin White.
"Black businesses also need capital. We can hardly borrow money from any bank. The city has a bank that it uses. They should tell these banks that they need to lend to their businesses, " he added.
Mention was also made of the introduction of the group economy on Mary McLeod Bethune Boulevard, where a group of companies occupy a building and bring art and entertainment to it.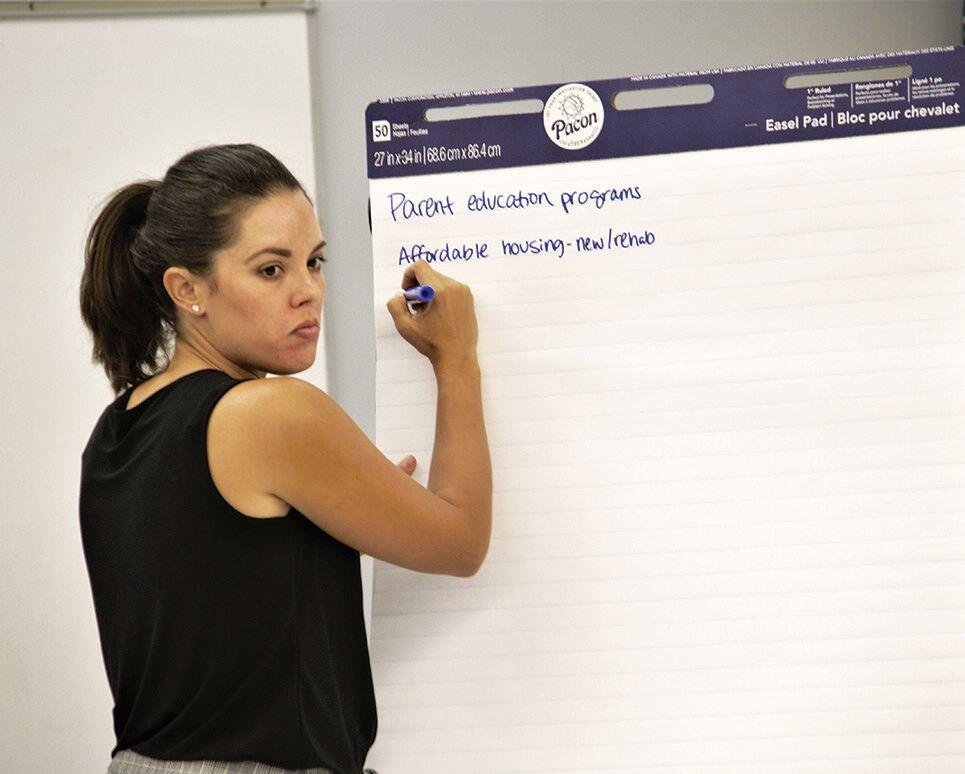 The city welcomes ideas
The municipal authorities have welcomed the contribution of the community.
"All of you to be here tonight is very important. Everyone is there to make our community better, "said Deputy City Manager and Daytona Beach Fire Chief Dru Driscoll.
Driscoll chaired the meeting. He walked around the room asking residents the top three things they wanted to see done with the funds.
In the end, the main things were listed including skills training, infrastructure, youth programs, affordable housing, health services and helping small businesses affected by grants and loans.
Mayor Derrick Henry welcomed the residents' ideas, but cautioned them about the purpose of the funds.
"We keep talking about infrastructure improvements for things like roads, which is good. We should always stand up for that, "said Henry.
"This money is to help us recover. Also, let me add that we hope to allocate more money this year to roads than ever before. We want to boost businesses, programs for our kids and more.
Commissioner Stacy Cantu also welcomed the concerns.
"The first meeting, I think, was great. We have to see what people want us to spend the money on. I look forward to hearing everyone's ideas, "said Cantu, who represents Zone 4 of the city.
"I think the public has done well to let us know what they want. I think we can fix it. I am interested in vocational training, and I am a sidewalk advocate. I think it's a quality of life asset that we should have.
Daytona Beach Commissioners Paula Reed (Zone 6) and Quanita May (Zone 3) were also present at Tuesday night's meeting.
Reed said, "It started here tonight in our community. We will certainly have the opportunity to hear the comments and concerns of all of our citizens in the city. "
Similar meetings were held Wednesday evening at the Schnebly Recreation Center, and one was scheduled for Thursday evening at the Daytona Beach Police Department.
The city commission held a workshop to discuss the funds on June 30.
For more information visit www.codb.us/CivicAleforts.aspx?AID=1160
For more general information on how funds can be spent, visit this website: https://home.treasury.gov/system/files/136/SLFRP-Quick-Reference-Guide-FINAL-508a.pdf.